1. Once you have logged into WINDA, please click uploads on the main training provider page.
2. Use the search function to find the WINDA ID of the delegate or search for the upload ID, alternatively you may find the upload in the list below the search box.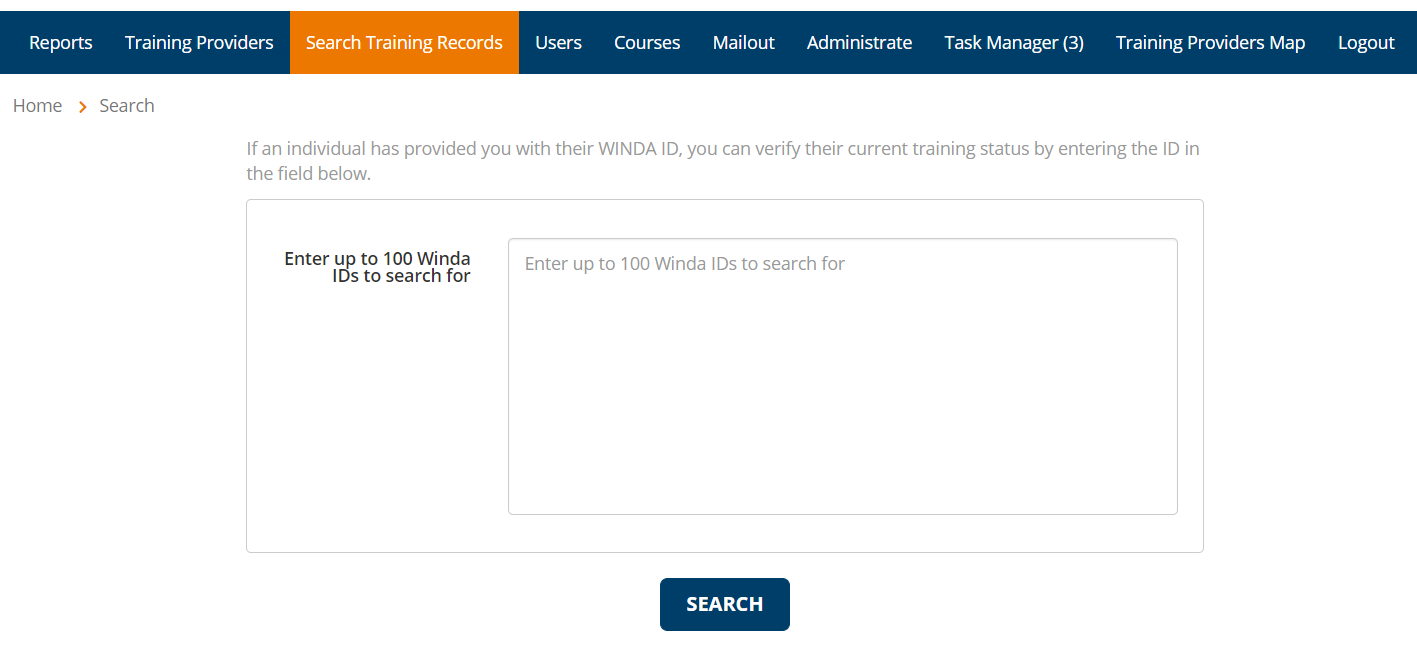 3. When you have found the incorrect record/s, please click the request revoke button.
However, if this does not work, your WINDA profile may not have the permission to request a revoke certificate.
In that case, please contact your training provider administrator and request the revoke permission or request the administrator to request a revoke through WINDA.